JEE Foods is pleased to offer a variety of volunteer opportunities that can fit your schedule across the Cincinnati area. Whether you would like to volunteer by yourself or in a group, inside or outside, once or recurring, we have an opportunity for you.
No matter which opportunity you select, you will have a team of passionate students dedicated to making the volunteer process as rewarding and seamless as it can be for you. If you have any questions or can't find an opportunity that matches what you would like to do, please reach out to us!
Cumulative Volunteer Hours
Serve at a Food Distribution
Food distributions are short 2-hour events where large trucks are unloaded and directly distributed to those in-need and our partnering nonprofits.
As a volunteer, you will help us keep the line moving efficiently. You would be stationed throughout the line and help us load vehicles with food. You would be working in a team environment. This event can be fast-paced but has a large impact.
Food distributions typically occur in Ross, Ohio, or downtown Hamilton, Ohio. However, we travel to wherever the food is available in the tri-state. If you receive notifications of these opportunities, you will be provided the exact location and the ability to opt-out.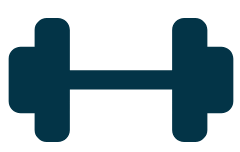 Food rescuers are the backbone of our operations. Rescuers will use their own cars and transport food between a food donor and a nonprofit agency. During your rescue, you will have step-by-step instructions to make sure that it is as easy as possible.
As a rescuer, you will utilize the Food Rescue US software to view available rescues and select one that matches your schedule. Then, you'll follow the information in the app to pick up and drop-off the food. Each rescue only takes about 30 minutes!
Rescues occur throughout the week and throughout the tri-state. We have rescues spanning from West Chester to Harrison and everywhere in between. Inside the Food Rescue US app, you will see the specific areas that are available.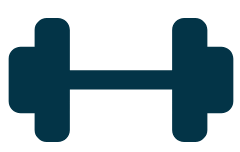 Volunteer at our Pantry and Warehouse
Our pantry and warehouse are where we store and prep excess food to be sent out to our nonprofit organizations and our guests. At the warehouse, we utilize volunteers to unload trucks and sort food, and at the pantry, we serve guests.
As a volunteer, you would help unload trucks and sort food in a warehouse environment. You would need to be able to lift 30-50lbs without issues. At the pantry, you would help stock shelves and prepare the area for guests as well as help them through the pantry.