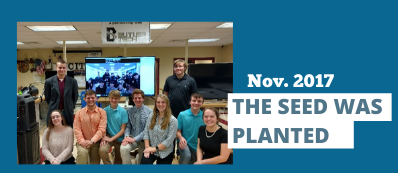 JEE Foods started in the classroom at the end of 2017 as part of a global project. Initially, a group of students at Butler Tech Ross High School was challenged by Samsung and the United Nations to develop solutions to the United Nations Sustainable Development Goals one and two of No Poverty and Zero Hunger. In collaboration with IVECA Virtual Schooling, Ohio team members worked with a group of students in Busan, South Korea, to look at hunger and poverty issues globally.
With strong support from Butler tech and Ross High School, the JEE Foods team was able to propel their idea forward. Meeting with community partners, everyone agreed that the need for JEE Foods was there. Harnessing motivation, the group began to see this as more than a project-it was a business.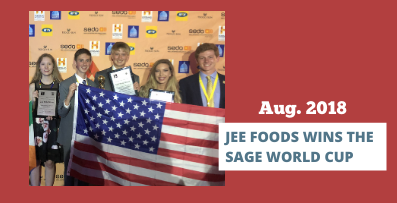 The SAGE (Students for the Advancement of Global Entrepreneurship) World Cup resulted from years of planning and executing the JEE Foods business model. In August, the JEE Foods team traveled to Durban, South Africa, and competed in a pitch competition against 38 other countries. In the end, JEE Foods and the United States came out victorious.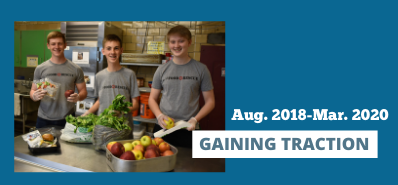 The SAGE World Cup fueled the JEE Food team. It energized the team to make an impact. Within weeks, the number of food donors multiplied by three times the original amount. Building upon these new partners, JEE continued to expand food rescue and transformation efforts.